Types of pearl necklaces and pearl strings
COLLAR
This luxurious necklace in Victorian style tightly embraces the neck. It's usually 30-32 cm (12") in length, and consists of two or more strings. Ideal piece of pearl jewellery for V-neck or open shoulders tops.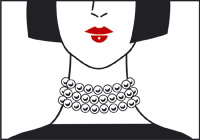 CHOKER
Classy and chic, this one string pearl necklace fits almost any neck line perfectly well. With standard length of 35-40 cm (16") , it would complement your everyday outfit, as well as a cocktail dress.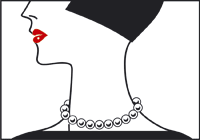 PRINCESS
Recommended for rounded or raised neck line. Standard length – 42-47 cm (18 "). Due to it's length and neutral position on the body, it will look very nice with almost any style pendants or charms.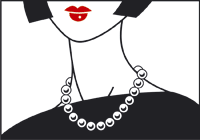 MATINEE
A great match to business style outfit. Average length – 50-60 cm (24 ")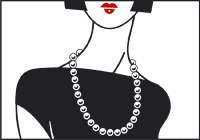 OPERA
Can be worn as a single row pearl necklace or as a double string pearl choker with it's length of 70-85 cm (30 ")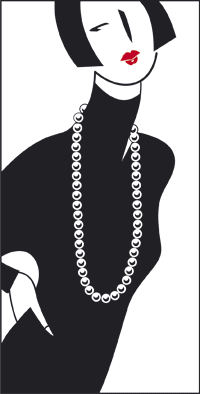 ROPE
This elegant and sensual necklace was among favourites in fashion queen Coco Chanel's collections. These necklaces of over 112 cm (45") in length may have "secret" locks and joints that can easily transform it into shorter versions or even full set – pearl necklace and pearl bracelet all in one.